Back to all posts
Posted on
From the Library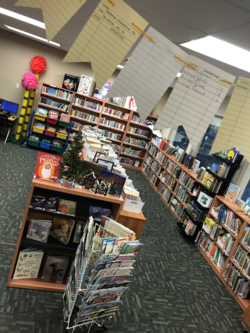 Dear students (elementary AND junior/senior high) and parents, 
Library days are finished for this year! We are now working on collecting in all the books that have been enjoyed throughout the year! Please take a good look through your homes to find any books that have been overlooked for a while, and return all books that you are finished with! We will be sending home reminders of missing or overdue books to help you in your search of those which might be hiding somewhere in your houses or lockers. 
Thank you in advance for your help in finding and returning all of our wonderful books!