School Activities
Heart Week and MUFU Day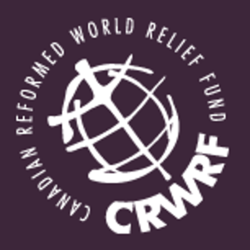 Every year the school fundraises for the MUFU Home in Kenya, supported by CRWRF. A majority of this fundraising takes place during Heart week in February with the biggest events taking place on Thursday of that week, MUFU Day! 
Student Banking Program
Our Student Banking days are on the 1st Thursday of each month this year, October to June.
If a student with a Fat Cat bank account makes a deposit once a month that is equal to their grade, ie. a grade 3 student would deposit $3.00 every month, then the student as well as the school will receive a bonus at the end of the year! This deposit can be made in several ways of course, it does not have to be made during school banking but this is one of the options that the Christian Credit Union offers you!
On bank day you can send your child to school with a deposit and their bank book or something that has their bank account number on it and we will take care of the deposit for them. We will announce at lunch time when the "bank lady" is ready for them and the students can make their way to the office.
Library Program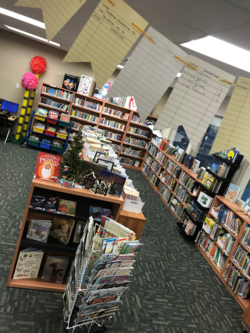 PICS offers a range of children's and young adult literature in the school library. Elementary students receive an opportunity to take out books once a week. 
This year, library days are Wednesdays (K, 1, 2.1, 3, 4.2) and Thursdays (K, 2.2, 4.1, 5, 6). High school students can access the library during lunch hour.
Adrenaline Theatre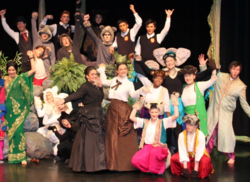 For Adrenaline Theatre this year we are producing the play Little Women. We meet 1-2 times a week in rehearsals. Depending on the Covid climate in the spring we are aiming to do either a few live productions in the school gym or record it and upload it onto YouTube for a period of time.
Reading Month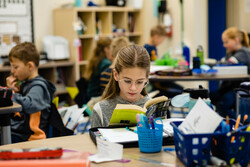 November is set aside each year as Reading Month! This includes a variety of scheduled activities such as DEAR (Drop Everything And Read) Days, student co-reading, admin reading to students, teacher swap reading, and book character dress up day.  There are also numerous contests aimed at getting kids reading more, and excited to share what adventures they've read.  Check back in October for news about our upcoming Reading Month Activities!
Grandparents Day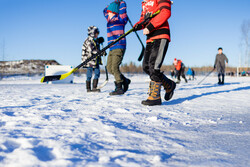 Every year in November we set aside one morning to have our grandparents visit us at PICS.  This is usually tied in with our Remembrance Day Assembly.  Check back closer to date for more information!