Back to all posts
Posted on
Christian Credit Union- Youth Banking Program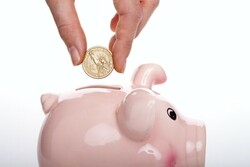 You may have seen or read briefly about the Youth Banking Program offered by the Christian Credit Union (CCU) here in Edmonton.  As we have had a significant increase in student population and families who have joined our community. we thought it prudent to give a short description of what this program is about and how you can participate.   
When students open a banking account with the CCU, and meet a monthly savings goal, the students receive a bonus which is then matched by the CCU and donated to the school, plus an additional $5 for every new account opened-which we can do at school!!  Last year the school received in bonuses a total of $1223.00!!  Since 2003, the CCU has provided $16,336.00!  This is money that has been earned without you doing anything extra!   
We'd love to have even more input and participation from the students starting from Kindergarten all the way to grade 12!  As an incentive we have some cool CCU swag to give away.  Every time a student makes a deposit their name will be entered into a draw and every two-three months we will make a random draw for each division.  There are warm toques, piggy banks and even wireless speakers!   
The monies will still be collected once a month-the first Thursday's of each month.  One of the volunteers will go from class to class (K-8) to collect the money and will return at lunch time with the deposit slips. At lunch time for grade 9-12 will be the opportunity for them to come to us.  The exact time and place will be communicated to the students via the school intercom.  This is a change from year's past as it has become challenging to find a convenient time that works for all divisions. 
If you have any questions about this program, please feel free to contact the Credit Union or Kari DeRaaf at 780-426-7165, or [email protected], or Alida Bosch or Sonya de Leeuw. 
Our first banking day will be October 12, 2023 DV. 
On behalf of the CCU Youth Banking Program, 
Alida Bosch and Sonya de Leeuw